In 2020, Verger established a Women's Leadership Initiative, formalizing a group of women within the firm who are focused on leadership development for themselves and the team overall, and who recognize there is leadership at every level. The group's work is directly tied to the goals of our organization and allows for deeper exploration of how leadership is defined not only at Verger, but across the workplace more broadly.
This year, VWLI sought opportunities to engage with our broader Verger team which spurred the creation of a Speaker Series for Verger staff, board and advisers. This series is designed to highlight different voices across a range of topics relevant to diversity and leadership in the workplace. The inaugural VWLI Speaker Series event took place in March and focused on allyship and how gender partnership in the workplace results in better business outcomes for an organization.
In educating ourselves on the good work being done in this space, we hope to become stronger advocates and actors for equity and inclusion within Verger and our broader communities. In further exploration of women in leadership, the Speaker Series hosted A Conversation with Tiffany Waddell Tate on July 22nd. Tiffany is CEO and founder of Career Maven Consulting, and an in-demand coach, consultant, speaker and thought leader, dedicated to coaching professionals to learn, lead, and grow at work while being true to their authentic selves.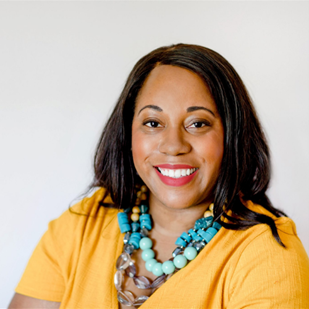 Tiffany addressed outcomes for organizations who bring women into leadership roles, and ways to cultivate opportunities both inside and outside of the workplace. Her work challenges individuals and organizations to redefine "traditional" leadership traits and create space for different voices. She also highlighted the importance of connecting teams to the "why" and how to discover, develop and retain talent.
One point of discussion facilitated by this event focused on the difference between mentorship and sponsorship and how members of an organization can be advocates for women through both. A key takeaway that resonated with the group was that sponsorship can be a powerful way to support the women within an organization and anyone at any level can be a sponsor by advocating for those with whom they work.
Verger continues to be part of the conversation on gender equity, and we are grateful that professionals like Tiffany are part of our extended team. We look forward to cultivating more conversations on the topic of leadership through the Speaker Series in the months to come.