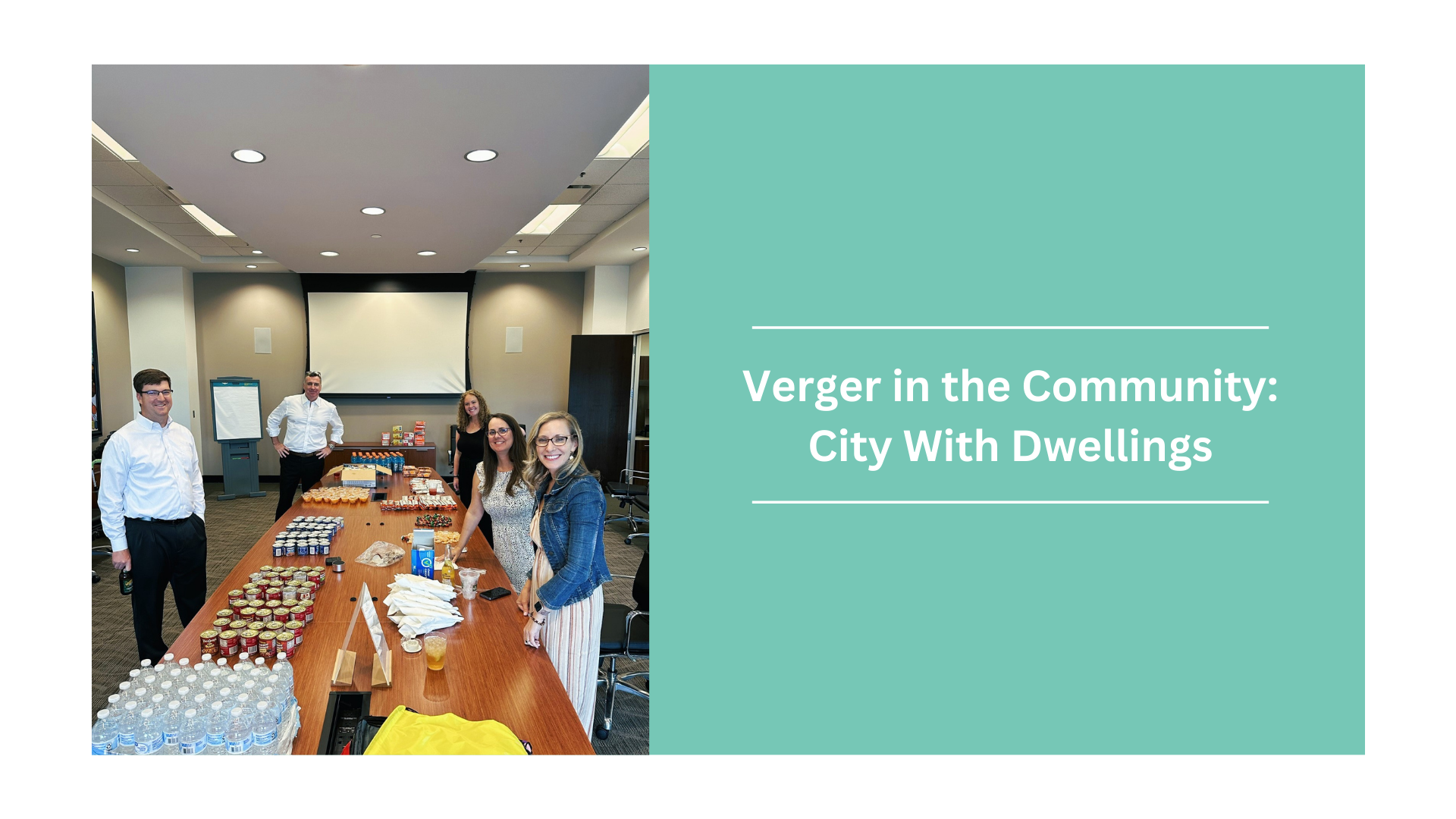 Tuesday, September 5th, 2023
Verger in the Community: City With Dwellings
At Verger, we believe in the power of community service and giving back. Recently, our team partnered with City With Dwellings, an organization dedicated to fostering change and building a compassionate community where individuals can transition from trauma and homelessness to healing and housing stability.
Led by the members of our Verger Women's Leadership Initiative, our staff supported City With Dwellings by assembling snack packs for those in need. These snack packs are designed to provide sustenance to members of our community who may find themselves in transit or seeking shelter, relying on these snacks to supplement their meals.
Our team came together to both contribute to our community and bond with one another, spending an afternoon assembling backpacks, and ensuring that every item on City With Dwellings' request list was included. This experience not only united our team but also aligned with our mission and underscored the significance of giving back to our neighbors. We appreciate the opportunity to create a positive impact and support a local non-profit that plays a vital role in our community.
If you're inspired by our partnership with City With Dwellings and would like to join us in supporting their mission, we encourage you to visit their website at https://www.citywithdwellings.org. Together, we can continue to create positive change and build a community where care, compassion, and dignity flourish.
Subscribe to Monthly News & Insights