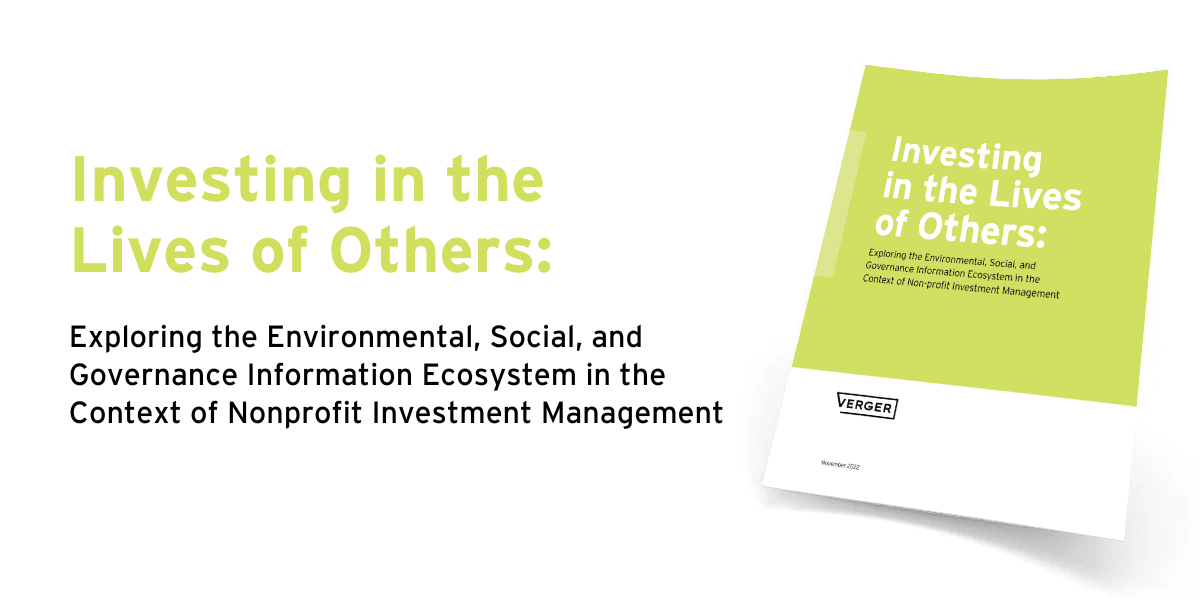 Wednesday, November 30th, 2022
Whitepaper: The ESG Information Ecosystem for Non-Profit Investment Management
As part of our ongoing engagement, we at Verger have noticed more of our current and prospective portfolio managers pointing out how the increasing availability of Environmental, Social, and Governance (ESG) information impacts their investment decision making processes.
In this Whitepaper – the second in our Investing in the Lives of Others series – we've documented Verger's ongoing effort to better understand our current and potential managers' ability to tackle ESG risks and opportunities in their portfolios.
First, we set out to map the current ESG information landscape. Second, we explore potential competitive advantages that can accrue to managers who understand the terrain.
We're proud to share this work with our network of investment, client, and industry peers and to highlight our commitment to learn, grow, and evolve as we seek to constantly improve our investment process and make a positive impact. Follow the link below to download: