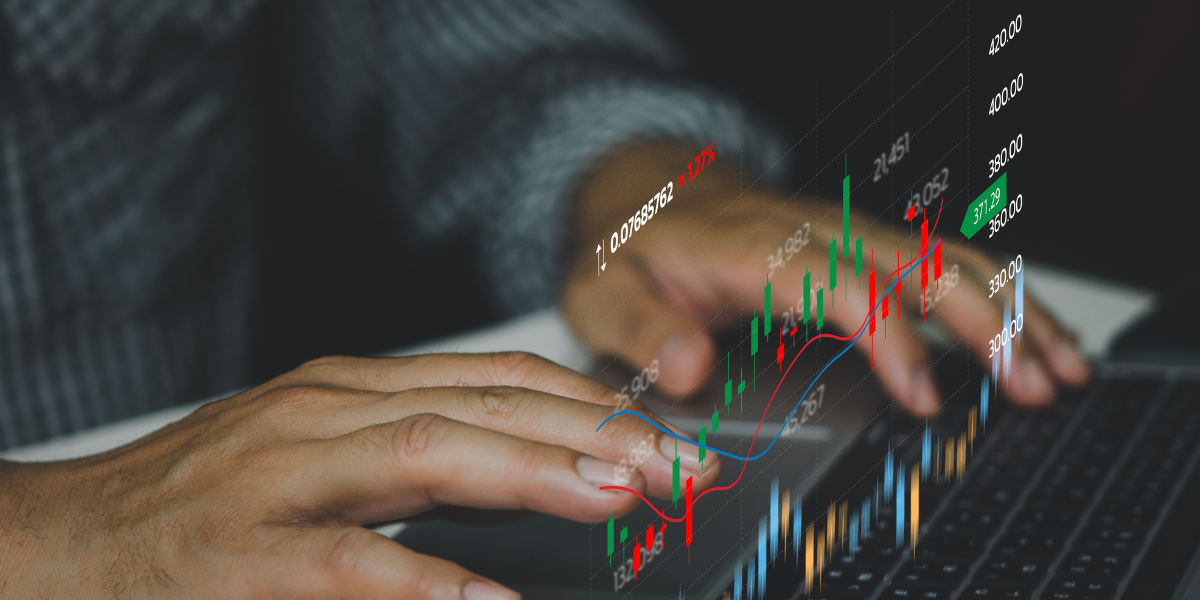 Private Investments in 2023: Thoughts for Non-Profit Investors
In our 2022 year-end commentary, we noted that we were expecting shifts in private market conditions to continue into 2023. Last year proved difficult for many investors, and decreasing sentiment has caused some investors to be hesitant to lock up their capital.
Looking back, 2022 Private Equity fundraising in the US was roughly in line with the previous year. However, globally, Private Equity fundraising suffered (Chart 1).
Chart 1: Sluggish 2022 Global Private Equity Fundraising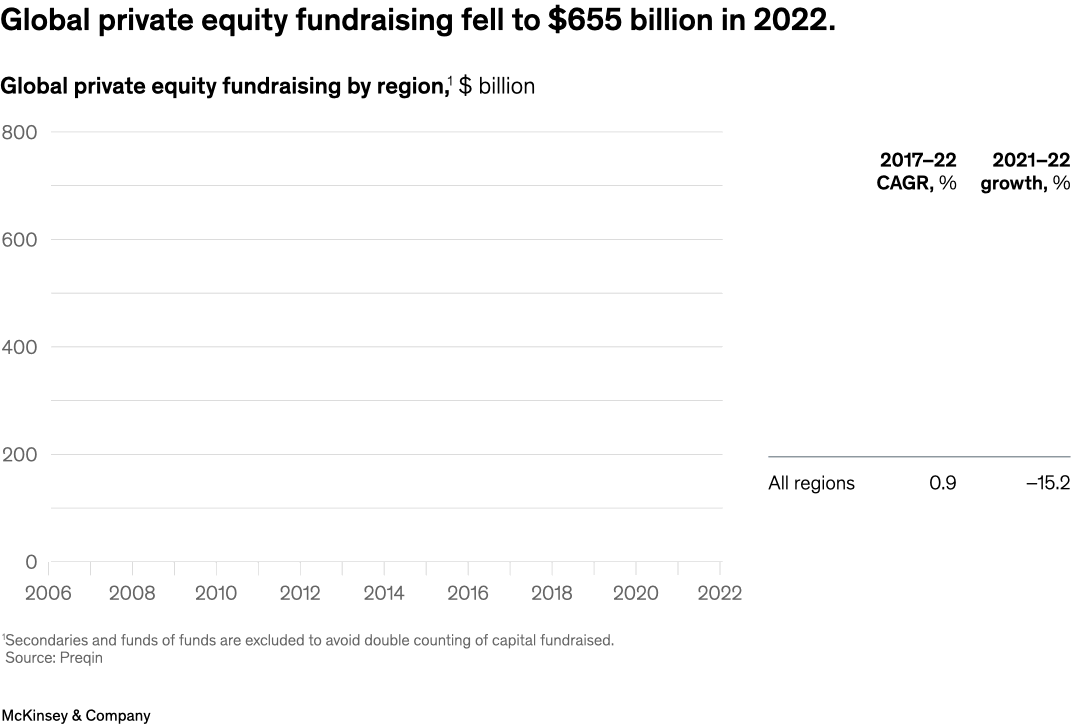 Source: McKinsey & Company, Private Equity Slows its Roll
In its March 2023 Deal Roundup report, PitchBook explains that sluggish sentiment in the private space has continued into 2023. The Private Equity fundraising environment remains challenging, and slow fundraising will likely remain an issue through year's end.
In addition, the report highlights that GP deal activity was off to a slow start in 2023 and is on pace to be the least active year since 2014, as buyers, sellers, and lenders are being highly selective about deals while they await clarity and direction on economic conditions (Chart 2).
Chart 2: Subdued 2023 Activity for Global Private Deals

Source: PitchBook, Q1 2023 US Public PE and GP Deal Roundup
At Verger, we believe that despite the challenges facing private markets in the near-term, the long-term outlook for these assets remains fundamentally sound.
What Does it Mean for Verger and Our Clients?
While established funds should still be able to raise money in this environment, they will likely see a longer fundraising process than has been the experience in recent years. Non-profit investors who are looking to invest in the private markets may find opportunities to invest alongside managers who they may not have had access to historically.
At Verger, we believe private investments play an important role in the long-term success of a non-profit's portfolio, no matter its size. That's why our OCIO model offers clients the ability to benefit from immediate, pro-rata access to a seasoned allocation of private capital strategies across a range of asset classes and vintage years.
The Verger team has built wide-ranging and deep relationships in private markets based on our breadth of experience and our reputation as a collaborative and supportive partner. We lean into these relationships, especially during challenging times.
All investments involve risk, including possible loss of principal.
Not all strategies are appropriate for all investors. There is no guarantee that any particular asset allocation or mix of strategies will meet your investment objectives. Diversification does not ensure a profit or protect against a loss.
One cannot invest directly in an index, and unmanaged indices do not incur fees and expenses.
This article is being provided for informational purposes only and constitutes neither an offer to sell nor a solicitation of an offer to buy securities. Offerings of securities are only made by delivery of the prospectus or confidential offering materials of the relevant fund or pool, which describe certain risks related to an investment in the securities and which qualify in their entirety the information set forth herein. Statements made herein may be materially different from those in the prospectus or confidential offering materials of a fund or pool.
This article is not investment or tax advice and should not be relied on as such. Verger Capital Management ("Verger") specifically disclaims any duty to update this article. Opinions expressed herein are those of Verger and are not a recommendation to buy or sell any securities.
This article may contain forward-looking statements relating to future events. In some cases, you can identify forward-looking statements by terminology such as "may," "will," "should," "expect," "plan," "intend," "anticipate," "believe," "estimate," "predict," "potential," or "continue," the negative of such terms or other comparable terminology. Although Verger believes the expectations reflected in the forward-looking statements are reasonable, future results cannot be guaranteed. Except where otherwise indicated, all of the information provided herein is based on matters as they exist as of the date of preparation and not as of any future date, and will not be updated or otherwise revised to reflect information that subsequently becomes available, or circumstances existing or changes occurring after the date hereof.
Subscribe to Monthly News & Insights