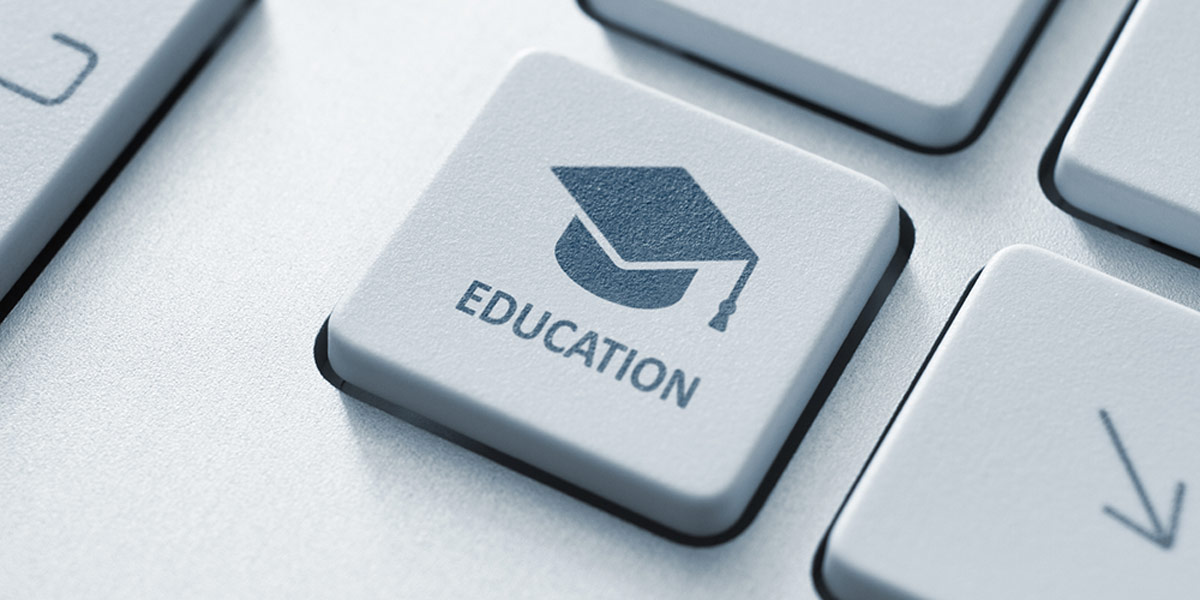 Considerations for Educational Institutions Amid Uncertainty
Volatile market conditions, lingering effects of a pandemic, digital security concerns, and the ongoing conflict in Ukraine are just a few of the challenges facing modern educational institutions. With so much uncertainty, how does an educational institution remain steadfast in providing consistency for stakeholders? The old adage, "Anyone can hold the helm when the sea is calm," certainly rings true today when it seems nothing is calm, and an experienced leader is needed at the helm. In our work as an OCIO for several non-profit educational institutions, we have first-hand experience that can help guide these institutions to successfully navigate the current climate.
What Considerations Should be Top Priority?
People First
Ever-changing global conditions have and will continue to take a toll on leaders of all types of institutions, but they can be felt acutely for those of educational institutions where there are a complex variety of stakeholders to consider. Therefore, we continue to hold fast to our belief that institutions and leaders who put people first are most successful and best able to navigate challenging times. The pandemic taught us all a lot about prioritizing the health and safety of students, faculty, and staff, and it has been remarkable to witness how well many schools have pivoted and adapted. We continue to believe that a flexible, adaptable, and empathetic approach to meeting the emotional, mental, and physical needs of the people in an educational institution's community is key to being successful.
Focus on Institutional Values
Uncertainty provides an opportunity to take a step back and view the institution from a larger perspective. We would pose the following questions: Have the values or mission of the organization shifted? Have the needs of constituents changed? If so, this is a chance to realign organizational direction; if not, it may be time to consider how to better align with current strategic policies to ensure that leaders are focusing on what is most critical.
Communication
Clear and consistent communications are important for both internal and external stakeholders of any organization, but this is especially crucial for educational institutions. When communicating with faculty, staff, students, and their families, the messaging and actions should be frequent and precise. Quickly evolving situations like those we have seen throughout the pandemic require leaders to make difficult decisions and require a focus on consistent, concise communications. Handling difficult communications this way signals to recipients that leaders are being open and transparent, which creates trust and fosters a sense of stability even in uncertain times.
Leverage Individual Strengths
A leader's best talent is often their ability to delegate, place their team members in positions to succeed, and allow them to contribute and rise to challenges. Especially in times of crisis, certain team members will be better suited for certain tasks, and it is often a time for individuals to grow or take on new roles. Understanding the capabilities and talents of the individuals at an institution provides leaders with the opportunity to lean on others and recognize when someone may need support or is struggling.
Leverage Partners' Strengths
It's important to utilize the strengths of your organization's external resources as well as those of internal team members. During challenging times, when effort and attention may be drawn to sudden or unanticipated circumstances, it is crucial to have trustworthy external partners that consistently meet expectations without hand-holding or direct oversight. Take stock of vendor relationships and ensure the partners working with your team are providing the stability and dependability your institutional leaders need so they can pivot, and shift focus as required.
Remain Open to New Opportunities
While disruptions and challenging times may close some doors, they may also open others. Educational institutions should remain consistent, focused on the organization's values, and continually take stock of the industry landscape to identify potential opportunities. When faced with uncertainty, it doesn't necessarily mean institutions need to fall into a contractionary period. Those that remain agile and prepared for new opportunities may be able to sow growth, even within market conditions that require caution.
Is Change Necessary?
In the face of continued uncertainty within the economic, political, and social outlook, organizations frequently ask what institutional changes need to be made and when to make them, especially as they relate to governance and financial policy. The answers can vary widely from one organization to the next, but one underlying thread remains the same: any changes should be strategic and proactive in nature, guided by logic rather than a reactive, emotional response to volatility or upheaval.
Educational institutions have a responsibility to provide the safest and most productive environment possible for their students and staff. To create such an environment, organizations must take a people-first approach and focus on their values. If changes are needed to meet the needs of those within the institution, it should be done in a way that leverages the strengths of both internal leaders and external partners. By maintaining these priorities, educational institutions can create an environment that supports and values their constituents while fostering progressive leadership that can help their institution thrive even in the face of uncertainty.
Subscribe to Monthly News & Insights