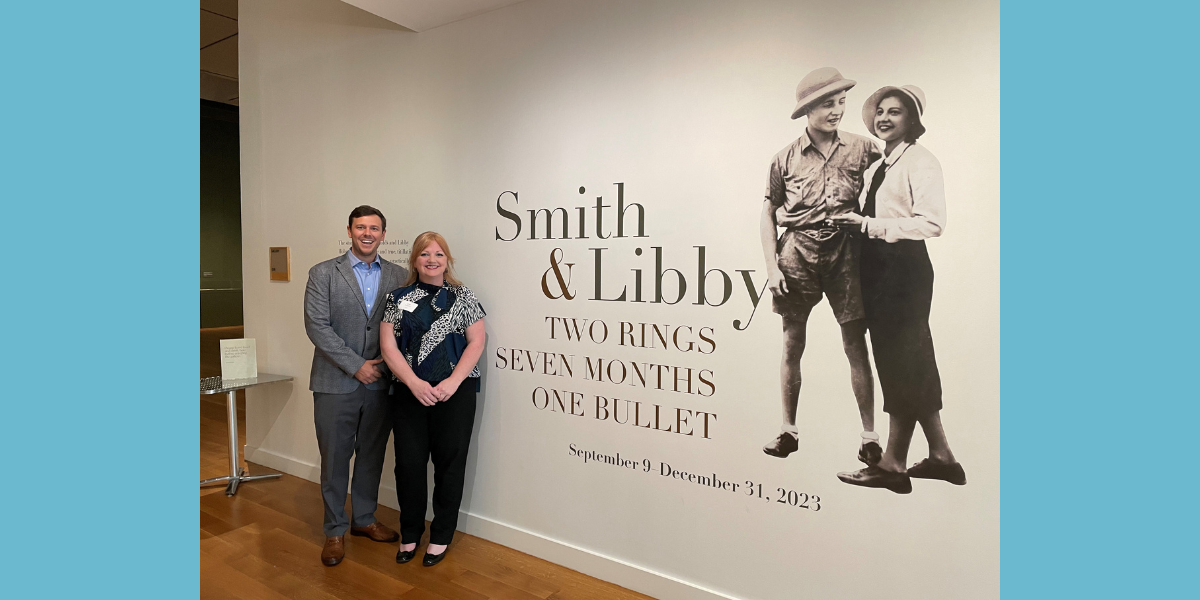 Thursday, September 21st, 2023
Verger in the Community: Reynolda House Smith & Libby Exhibition
As part of Verger's ongoing commitment to support initiatives that enrich our community, we are thrilled to announce our sponsorship of the new exhibit at the Reynolda House Museum of American Art – "Smith & Libby: Two Rings, Seven Months, One Bullet."
Members of our team recently attended a sponsor brunch and preview party, affording us a first look at this captivating exhibition. "Smith & Libby" weaves archival objects, news articles, and other sources to narrate the story of Zachary Smith Reynolds, known as "Smith," and his wife, Broadway star Libby Holman. Their story took a tragic turn in 1932 when Smith lost his life under mysterious circumstances.
The Reynolda House Museum of American Art, renowned for its mission to explore the American narrative, has curated an exhibition that brings many aspects of this compelling story to life. "Smith & Libby" is a tribute to Smith's accomplishments as an aviator and Libby's career and civil rights activism and the lasting effects of her philanthropy. The heart of this exhibit lies in the tragic events surrounding Smith's death by gunshot nearly a century ago. This point in history serves as the center of an exhibition that intertwines elements of mystery, romance, and legacy. It invites visitors to step back in time and immerse themselves in the narrative that surrounds the lives of Smith and Libby.
This exhibition is on display until December 31, 2023. To plan your visit or to discover the events associated with the exhibit, we invite you to visit the Reynolda House website at https://reynolda.org/.
Subscribe to Monthly News & Insights