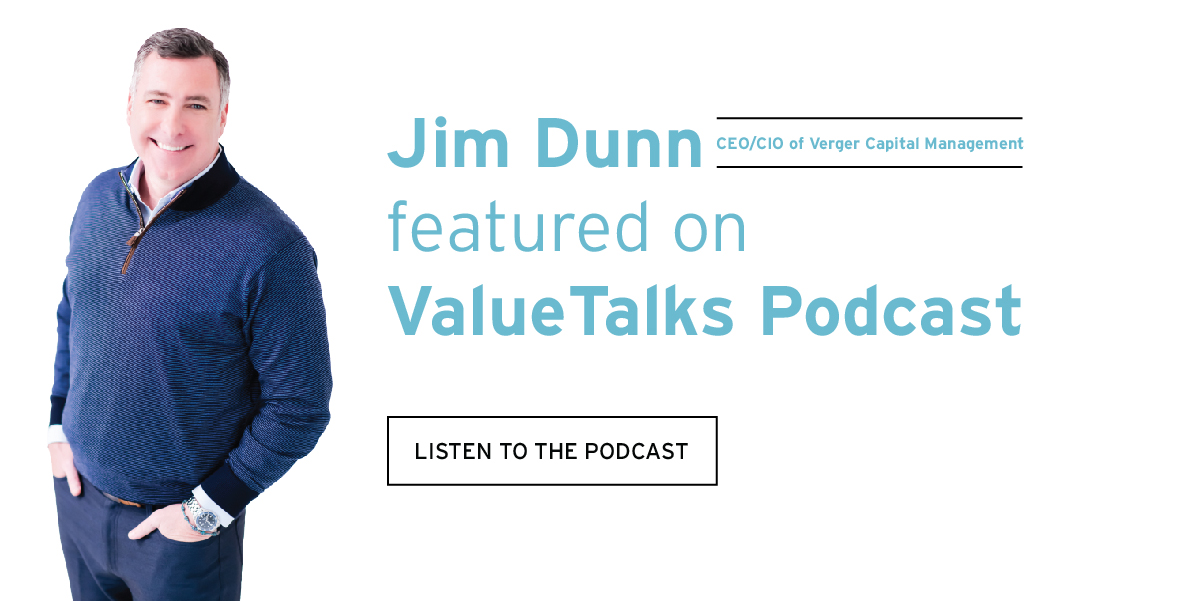 Friday, February 19th, 2021
Jim Dunn featured on ValueTalks Podcast
Recently, our CEO and CIO Jim Dunn had the opportunity to discuss our founding philosophy and the unique approach Verger provides to our clients on ValueWalk's ValueTalks podcast.
In this interview, Jim not only discusses our company origins, but also reflects on today's current financial climate and how non-profit healthcare institutions, endowments, and foundations are facing significant challenges to grow, sustain and protect their organizations. Jim highlights how the Verger team leverages our deep non-profit roots to build an infrastructure and investment framework specifically designed to address the needs of our clients.
We'd like to thank ValueWalk for the wonderful opportunity, and Raul Panganiban, ValueWalk's "ValueTalks" host, for an engaging conversation. Listen to Jim's interview below or visit https://soundcloud.com/valuewalk.